The Laval team is currently doing repair works on Pie IX bridge. We are doing electrical work as well as installing road lighting and traffic lights.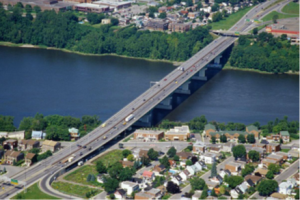 Once again, we have joined our energies to build! The mandate was obtained by Électricité Grimard, but this team is completed by Constructions Grimard, which is working on the construction of duct banks, and Télécommunications Grimard, which is carrying out the intelligent transportation portion.
The project is worth $7.7 million and involves 35 workers. The work is scheduled to be completed in November 2023.
A little history…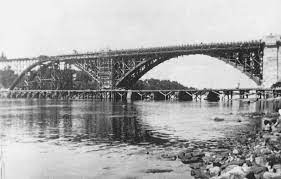 This is not the first time the Pie IX Bridge has been renovated. Opened to traffic in 1937, it was rebuilt in 1960 and doubled in width.
Approximately 83,000 vehicles use the bridge every day, or 30.3 million vehicles per year.